Masticar is a food festival that just ocurred last weekend in Palermo. With hundreds of food vendors and an ample space to enjoy all the goodies, it was a great success.
Being Argentina, there was plenty of the traditional chorizo, ´asado´, and the like, but here at Masticar there was an abundance of unique and delicious offerings that could widen even the largest of palates. From smoked salmon over potatoe waffles to venezuelan arepas with ´special sauce´ there was quite an array of culinary treats.
Most of the food vendors sold their food out of trucks street-style, but a few places had big stands set up like one would see in a fair. Some of the better, more popular places had rather long lines. The longer the line, the more delicious the offerings seemed to be.
- This was one of the most jammin trucks at the event with their popular venezuelan arepas.
- Delicous meat..... delicous sauce.... the bread? Also delicious.
- This smoked brisket rivals any Carolina BBQ
-
- OMG
As you can see. Buenos Aires is more than just asado and milanesa... if you look in the right places.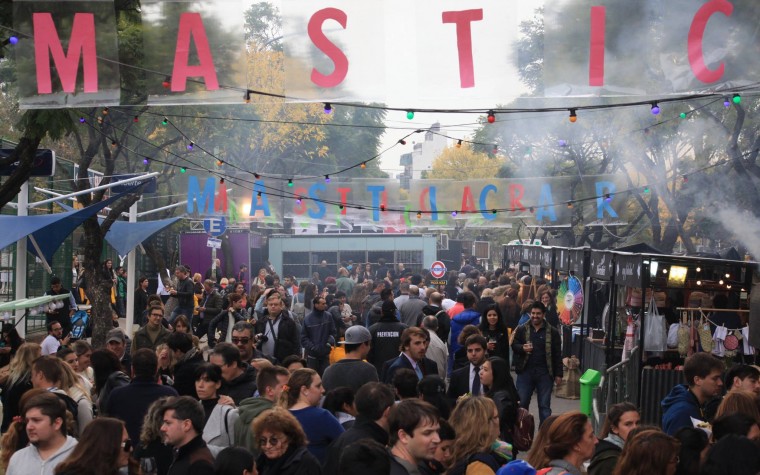 Reccommended Accommodation in Buenos Aires:
Charlie´s Hostel
,
Charlie´s Apartments